To me, eyewear goes way beyond being a prescription. It's like makeup. It's the most incredible accessory.
The shape of a frame or the colour of lenses can change your whole appearance. Vera Wang
Spring into a new look and let us at Beckenham Optometrist help you "change your whole appearance" for the better by choosing the right colour spectacle frame based on your hair colour and skin complexion. Check out this guide for some handy hints.
HAIR COLOUR
Essentially, people either have cool or warm based hair colouring and your spectacle frames should compliment whichever undertones you have.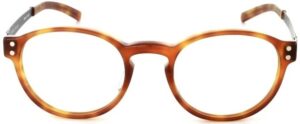 Blonde:
With warm undertones: So you have some honey or bronze tones? Take advantage of this warm, sunny look by choosing frames with peach or lighter coloured tortoise shell frames.


With cool/ashy undertones: Keep that cool theme going by avoiding frames with strong yellow or gold colouring. Blue, black and grey frames will be your best friends, but you can also be a bit more adventurous and go for a cool red, green or even pale pink frame.

 .

Brown:
Warm undertones: Lighter shades of tortoise shell and brown are bound to suit those more auburn and red tones. Warm greens, reds and creams are worth a try too.


Cool undertones: Choose colours similar to the blonde cool tones above except the darker glasses will not make quite as much of a statement as they do with the blondes. Thus a splash of colour in your frame or temples will give you that extra lift. Or even a matt finish will give your look that extra edge. Try a dark tortoise shell or black frames with a complimentary colour on the inside or temples. Watch out for pastel frames that can clash with your colouring.


Black:
The world is your oyster. Almost everything goes with black so it generally comes down to how daring you are willing to be. Black and tortoise shell frames are great but try on a cool blue or bright red frame to really make the frames pop. Try to avoid frames that are going to wash you out.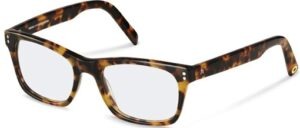 Red:
Strong neutral coloured frames, such as rich tortoise shell, black or green, are a good place to start. Keep away from colours that will take away from your vibrant colouring (particularly yellows).


Grey and white:
Yellow, grey and brown frames can have a dulling effect on your look so look for black or clean and vibrant coloured frames, particularly reds and blues. Metal, semi-rimless or rimless frames are also options for those who prefer subtlety when it comes to spectacle preference.

SKIN COMPLEXION
One's complexion is also important to take into consideration and it follows a pretty similar pattern to hair colour. As well as having different shades of skin tone from light to dark, people also tend to have warm or cool undertones.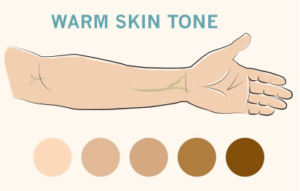 Warmer complexions have a more yellow, gold or green undertone that is best complimented by yellower tortoise shell and warm-toned neutrals.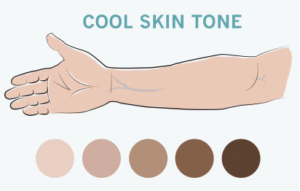 For the cooler (blue and pink) toned complexions, avoid reds and yellowy greens and look for the more flattering blues, blue-greens, plums, grey and black frames.
Hopefully this guide gives you an insight into what to look out for in your next pair of spectacles. Remember that it is always best to try the frames on in store where we are more than happy to help find the perfect frame for you!