With many of us following the advice to stay home and limit social interaction these past couple of months, at home activities like renovating and gardening are more popular than ever. However, with these activities comes the risk of eye injuries.
Applying some tips and tricks to promote eye health and safety, including wearing sun protection, protective glasses and using the appropriate eye care solutions, can save your eyes and protect against eye injuries while at home.
How to Protect Your Eyes While Working In the Garden: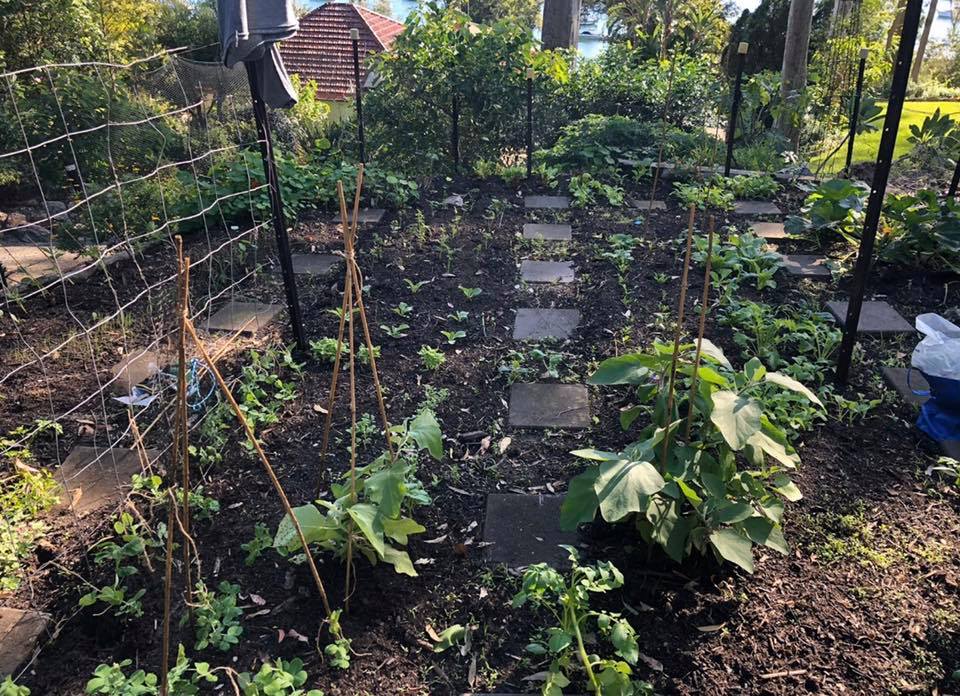 - Practice Manager and Dispenser Susan Flanet working hard while protecting her eyes in her great vege garden!
It is always necessary to be safe and safely operate equipment when working in the garden; this is true when it comes to protecting your eyes.
Sun Damage
Working long hours in the garden with UV light exposure can affect the fragile tissues in the eye, leading to eye diseases and at times vision loss.  Even on cloudy days, we should wear high protection sunglasses to reduce the UV radiation reaching our eyes. This is to protect ourselves from eye diseases such as degeneration of the retina, damage to the cornea, cataracts, macular degeneration and skin cancer around the eyes. At Beckenham Optometrist, we generally recommend lens category 3 classifications for a high level of sun glare and good UV protection. Our eyes are 10 times more sensitive to the sun; this is why the appliance of sunscreen especially to areas of skin surrounding the eye is vital when working in the sun.
Foreign Bodies
Substances and materials such as dirt, thorns, soil, insects and blades of grass can fly into the eye while in the garden. Such elements can cause serious irritation to the eyes, leading to infection, damage to the cornea, or damage to vision. It is important that if you incur a foreign body substance in your eye to have it checked and treated by an eye health professional as soon as possible.
Dry Eye Syndrome
Dry eye syndrome is a common, chronic medical condition that affects many Australians. It develops when the eye's tear film no longer lubricates, nourishes and protects the eye's outer surface adequately. Exposure to the Northern Beaches can increase tear evaporation resulting in dry eye symptoms, if this is the case it is important to book an appointment, so we can provide you with the best eye solutions for your needs.
How to care for your eyes while renovating:
For at home renovators, wearing safety googles while working is essential.  The construction industry remains one of Australia's most hazardous, chemicals or foreign objects in the eye and cuts or scrapes on the cornea are common eye injuries that occur. Other common eye injuries come from splashes with grease and oil, and flying wood or metal chips.
If you are working on renovations at home during this period, make sure you have invested in quality safety goggles. Safety glasses should be tested to ensure they meet Australian and New Zealand safety standards and provide a level of impact resistance against high-speed particles.
At Beckenham Optometrist, we are dedicated to ensuring your eyes are performing at their best, our team is here and able to assist you with any queries or concerns. Beckenham Optometrist has been operating in Avalon for 20 years. The team is passionate about delivering the best possible eye care to the community. Beckenham Optometrist can be contacted on 9918 0616 and is located at 25 Old Barrenjoey Rd Avalon Beach.