Tips for preventing glasses fogging from Beckenham Optometrist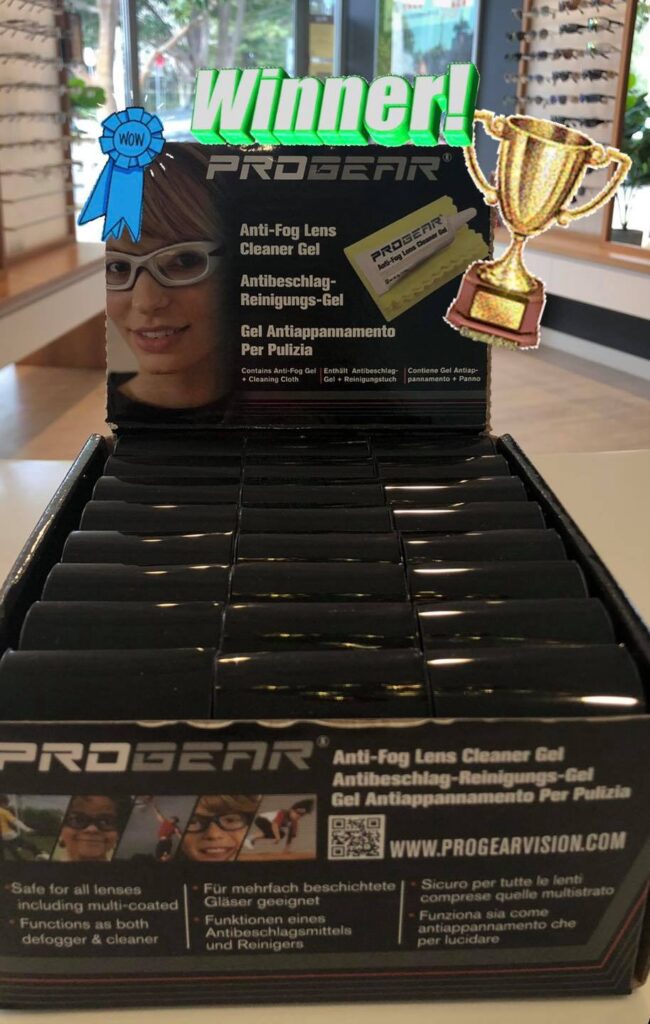 Weekly
Clean frames and lenses in warm (not hot) soapy water – dishwashing detergent is fine abd dry completely
Daily
Spray lenses front and back with Beckenham Optometrist spray cleaner and dry off with microfiber cloth (1per person).
Use a small spot of "Progear Anti fog cleaning gel" on the surface of each lens front and back and smear with your fingers to coat the lens surface completely. Polish off till completely clear with the chamois cloth enclosed. (Purchase for $15.00 in store!)
Ongoing
Every so often pop microfiber cleaning cloths into the wash with whites to freshen.
Drop in to the practice for refills on the spray cleaner as required.
Other tips
Make sure your glasses fit correctly (ie: not touching the face or the mask directly to allow airflow behind the lenses)…pop in if you need advice on this.
If fogging persists, ensure the top edge of the mask is sealing around the nose, you can create a better seal by folding a tissue and placing along the top strip or by taping the mask to the face.
Make sure to follow our Facebook Page; Beckenham Optometrist for more tips and a step by step tutorial on how to prevent your glasses from fogging up in the future.