Are you a sweet tooth, or a chocolate lover that wants to enjoy your favourite snacks without having to fret over the implications for your health? We've got you covered with these delicious, fudgy, healthy brownies.
Dark chocolate (containing a minimum 72% cacao) can boost vision by increasing blood flow which in turn sharpens our ability to read words and numbers. Flavonoids found in dark chocolate may also help improve vision in people with glaucoma and may help reduce the risk of age-related macular degeneration.
Brightly coloured vegetables, especially yellow and orange veggies, such as the sweet potato in this recipe, contain the beneficial antioxidants lutein and zeaxanthin which reduce the risk of chronic diseases including age-related macular degeneration and cataracts.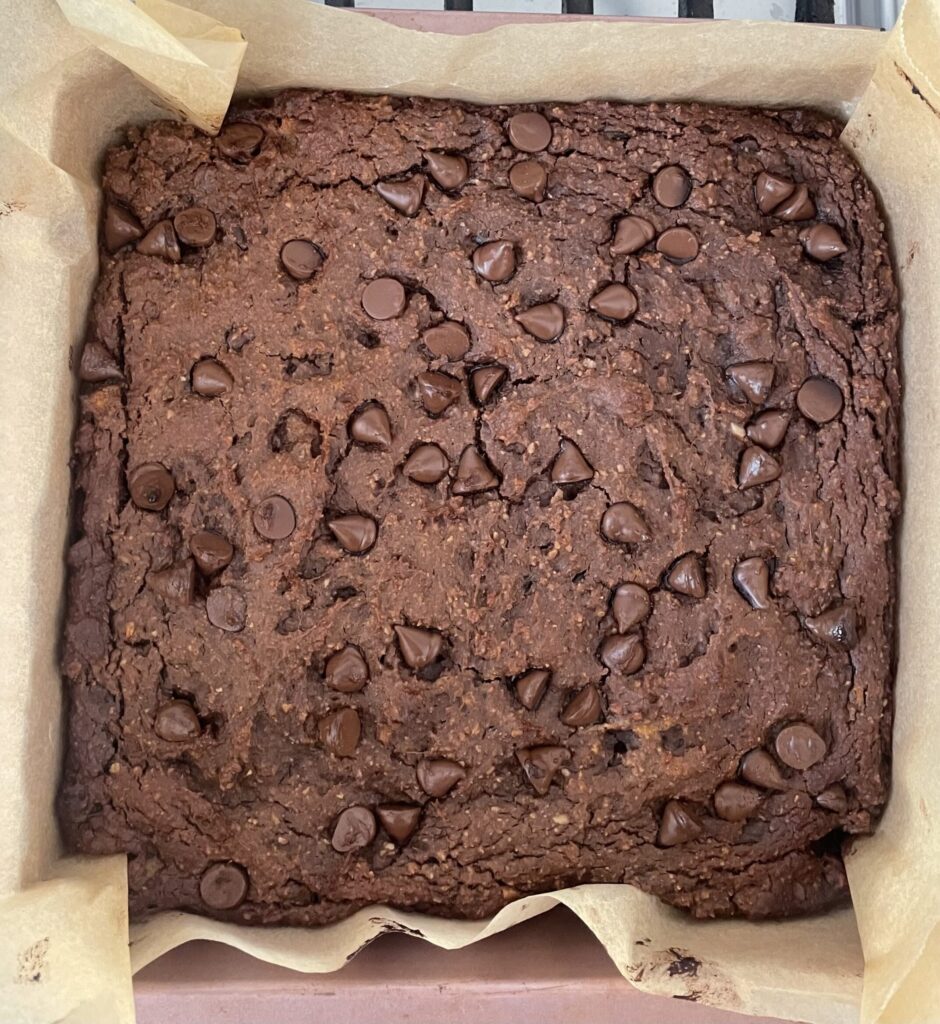 Ingredients
1.5 cups cooked sweet potato
½ cup peanut (or almond) butter
½ cup almond flour
¼ cup cacao
½ cup maple syrup
1 tbsp coconut oil
1 tsp vanilla essence
½ tsp baking soda
¼ tsp bicarb powder
Pinch salt
½ cup dark choc chips + extra to sprinkle on top
Method
Preheat the oven to 180 C, and line a 9×9 inch square cake tin.
Peel and thickly slice the sweet potato, add to a pot of boiling water. Drain when soft, mash, and leave to cool
Sift dry ingredients together into a small bowl (excluding choc chips)
Mix all wet ingredients together in a large bowl, fold in dry ingredients, then fold in choc chips
Pour into a brownie tin and top with more choc chips
Bake for 25-30 min
Leave in the tin to cool for an hour
Slice and enjoy!
We give you permission to indulge in chocolate for the benefit of your eyes (in moderation) guilt-free!
If you have concerns about any of the aforementioned eye conditions, or just think it's time for a general check-up, book an appointment with us today!
Make a Booking