6 Essentials for an Effective Face Mask
As social distancing measures ease and we are able to return to more normal social interactions, the new "normal" will be different – seating will be spaced far apart, there will be plenty of clear barriers to protect workers, and in some places you will likely be wearing a face mask.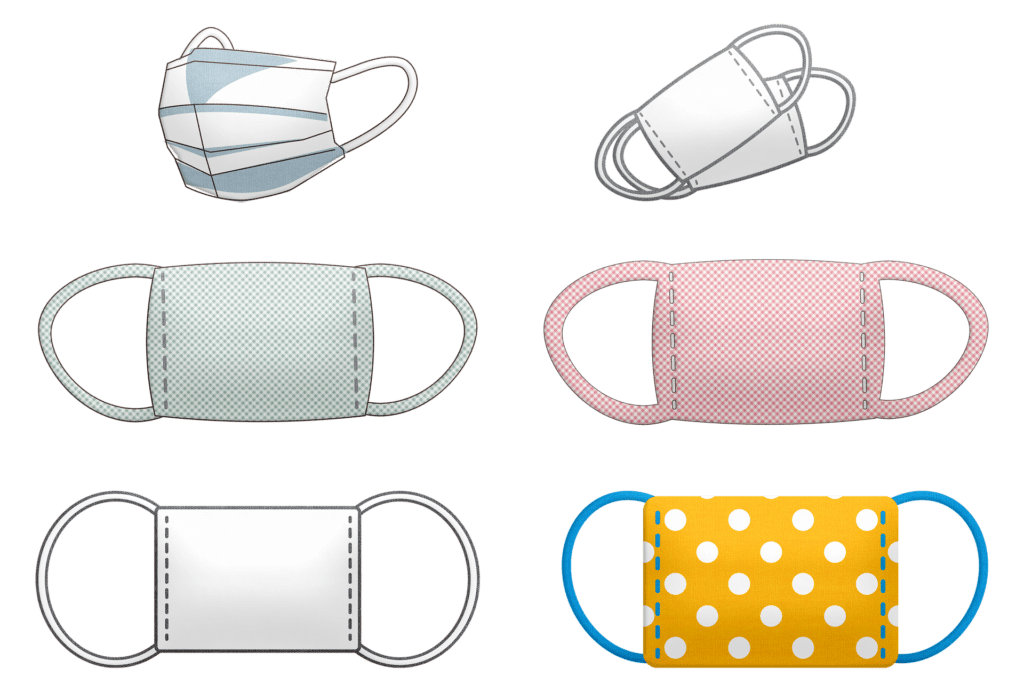 In many places, you are already required to wear a mask, and it makes good sense. According to health department advice, 25% to 50% of people can be infectious and spread the virus without symptoms. It is easily transmitted by respiratory droplets simply by speaking or laughing, along with coughing or sneezing.
Of course, a cloth face mask is not foolproof protection from COVID-19, but it is much better than no mask. It is another important layer to physical distancing when used in combination with 1.5m spacing from others and hand hygiene.
Here is what we know about what makes a good cloth face mask:
Sew or no-sew: Either sew or no-sew options are fine when used correctly.  Do what's reasonable for you.  If you're in a rush, go with a no-sew option. If you're crafty, make your own mask at home.
Fabric: The best cloth masks will use at least 2 layers of a tightly woven cotton fabric. Look for a high thread count. This acts as a filter blocking respiratory droplets while still allowing you to breathe comfortable.
Filter: Some will have a space to slip in a filter for an added layer of protection. In the US, the CDC recommends adding coffee filters to homemade masks. The filter needs to be dense enough to block tiny, moist particles while also being breathable and comfortable.
Fit: You need to be able to breathe comfortably with the mask on so that you do not have to slip it off while you're in public to take a breath. The face mask must have a snug fit from nose to under the chin and back towards the ears. It's useless if there are gaps that allow the air in. There are face masks available that come in different sizes.  Also, you don't want to have to fiddle with the mask, for example if it's stiff, and potentially contaminate your fingers touching the outside layer of the mask. If you feel like you can't breathe comfortably with your mask, don't use it, and talk to your doctor about other face covering options.
Ease of use: Once you find a face mask you like, it's only as good as how you use it. Make sure you can easily untie or remove the loops from your face and pull the mask away from your face without being contaminated by touching the front of the mask.
Durability: You will need to wash the cloth mask after each use, so look for reviews online that comment on the masks wear and tear. If the mask loses shape, you will not be able to use it. If you are adding a filter, cleaning it will depend on what kind of filter you use. A coffee filter should be thrown away after each use. Also, the fabric should be pre-washed so that you don't need to worry about shrinkage.
When you wear a cloth face mask, it shows you care about your own health and the health of others. It signals to others to be respectful of physical distancing measures and keep a 1.5m distance from you. A cloth face covering is also a subtle reminder that the professional masks are for those on the front line. With all the cool colors and patterns out now, you can even make it a style statement.