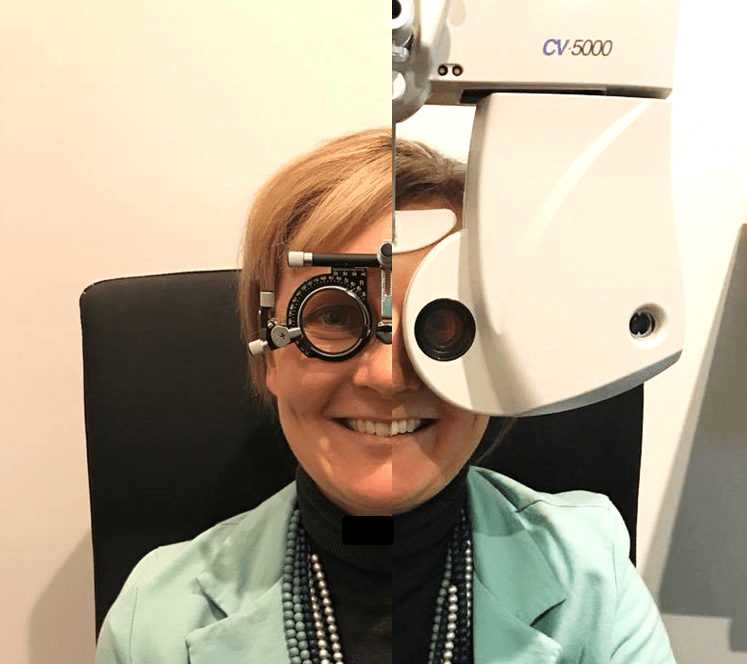 Rowena graduated with honours from UNSW optometry in 1993, and in those days, optometry was known for spectacle frames, glass lenses and basic contact lenses.
The profession of optometry has evolved to take on a far greater scope of practice in vision and eyecare, and at Beckenham Optometrist we have taken this to new heights in early detection and prevention of eye disease, diagnosis and management of eye health concerns and customised prescribing for vision.
Vital links between our optometrists, local GPs and Ophthalmologists (Eye Surgeons) have been key in the evolution of the practice with evidence based medicine and patient best interest driving decisions regarding care.  Referrals between practitioners regarding concerns including Diabetes, Hypertension and Cholesterol risk are common.
Rowena and Valerie both returned to UNSW to complete further training over a 2 year period for upskilling in prescribing drugs for eye disease via the Graduate Diploma in Ocular Therapy, and Tess graduated in 2015 with a Doctorate of Optometry with therapeutics from The University of Melbourne.
Investing in evolving technology within the practice has enabled us to use our skills to assess and analyse eye health and vision concerns and manage early to prevent vision loss. Retinal, macula and optic nerve scanning has allowed for a deeper look and better monitoring of ocular issues, including macular holes, glaucoma and macular degeneration.
For example, both of these scans (R = normal macula, L = macula tractional hole) can have a similar appearance when viewing with traditional methods (below image).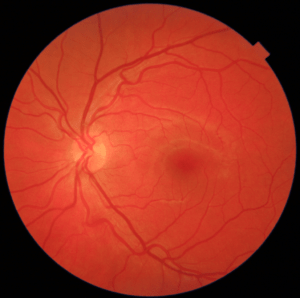 Technology in lenses and the techniques for achieving performance in spectacle lenses comes from measuring where and how a glasses frame sits on a patient using a camera and computerised equipment. Measurements such as whether a patient tends to move their eyes or their heads more when they look around are ideas that we didn't even consider years ago, and for multifocal wearers this can make a significant difference to their comfort.
The vision of Beckenham Optometrist was written on the wall in the old premises 15 years ago after Rowena returned from a training course. A patient recently commented to say it was a long statement but nothing has changed, and it sums up the culture at Beckenham Optometrist perfectly.
 "To provide exceptional eyecare through friendly professional service, high quality products, innovation and clinical excellence."